Media
Welcome to the online home of the Mechanicsville Elementary Media Center!
You can now view our Destiny Catalog from home, and quickly access all of our databases from one place. Please see Mrs. Goldsmith or Mrs. Boggs in the media center if you need the usernames or passwords to the databases.
You can also access Discovery Education using your username and password to sign in.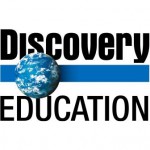 carrollk12.discoveryeducation.com

Students: get your parent's permission before commenting and please use only your first name!
The Vision of the Media Center is:
The school library media specialist will create a media center that is an extension of the classroom and community. Students, staff, and parents will utilize the resources house within to enrich and extend their learning activities. Students will learn the workings of the media center, enjoy literacy, and see concepts taught in class in a whole new light. Teachers will have materials, a place to take students, and assistance for all instruction. Parents will have a place to meet amongst themselves and interact with their children. The media center will be the place everyone will want to go in the school community.